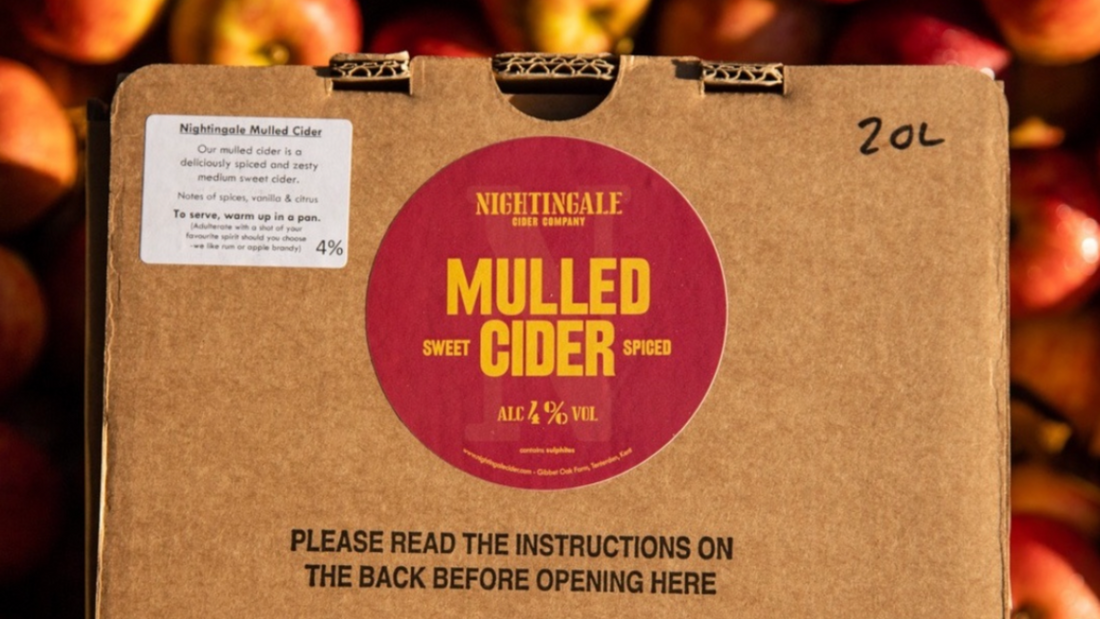 It's the perfect time of year for mulled cider! 
Our delicious and warming mulled cider is back in stock just in time for Halloween, Bonfire Night and the cooler months ahead!
If you're a trade customer, this seasonal warmer is a delicious and zesty medium-sweet cider with notes of spices, vanilla and citrus that your customers will love.
Available now in 20L bag-in-box. Get in touch on sales@nightingalecider.com to order.
Bag-in-box and smaller pouches are also available in the Nightingale Farm Shop 
to enjoy at home!