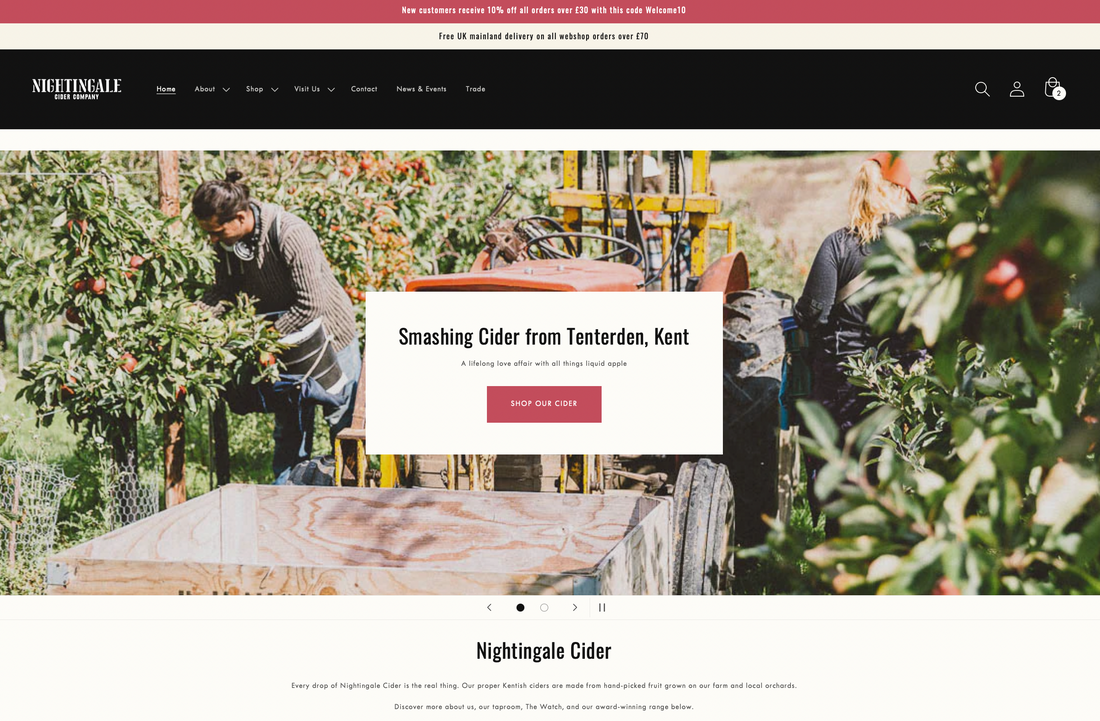 This has been a work in progress for some time, but we've revealed our website with a new look. We're especially excited to show you our new, improved webshop, which is faster, sleeker and much easier to navigate!

To celebrate the launch, we're giving everyone 10% off their first website order over £30—even if you've ordered from our old webshop before, you'll still be able to enjoy this discount!

Just enter the code 'WELCOME10' at checkout.