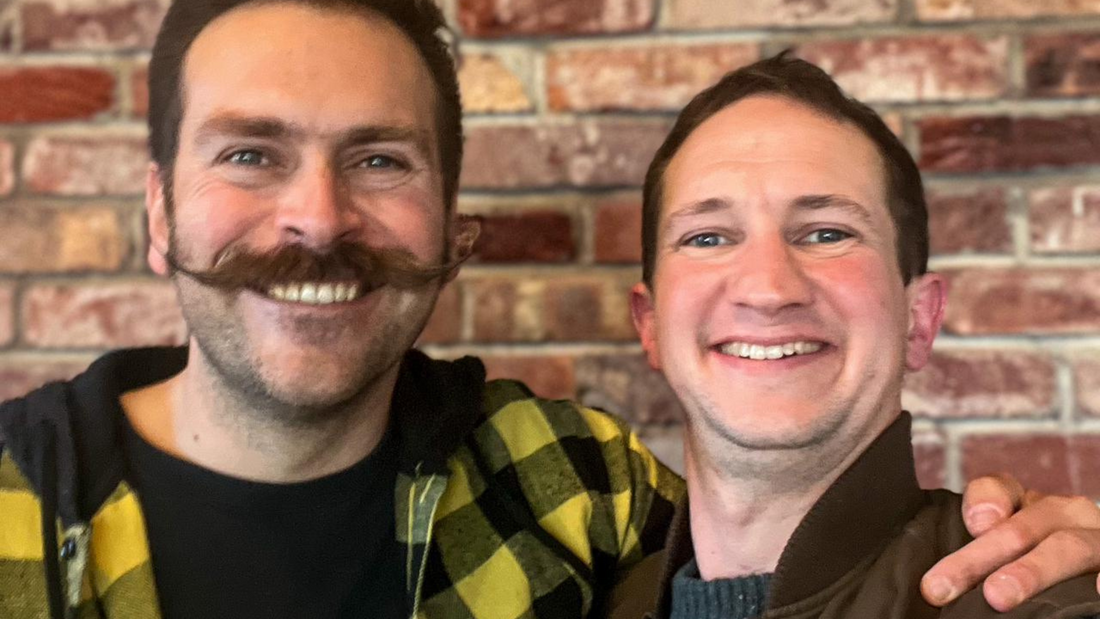 Sam is Named an Accredited Pommelier
We're delighted to confirm that Sam passed his Beer and Cider Academy Pommelier exam last week.
The Pommelier scheme offers recognition of a significant depth of knowledge of cider styles and cider and food matching for successful candidates. You will become an ambassador with the knowledge, communication skills and, most importantly, the passion to inspire people to discover, respect and enjoy this revered beverage. Read more about the programme here.
Sam began his Pommelier journey in 2019, but it was postponed due to the pandemic.
Sam is pictured here with Gabe Cook (The Ciderologist), who was Sam's examiner and a great ambassador of cider.