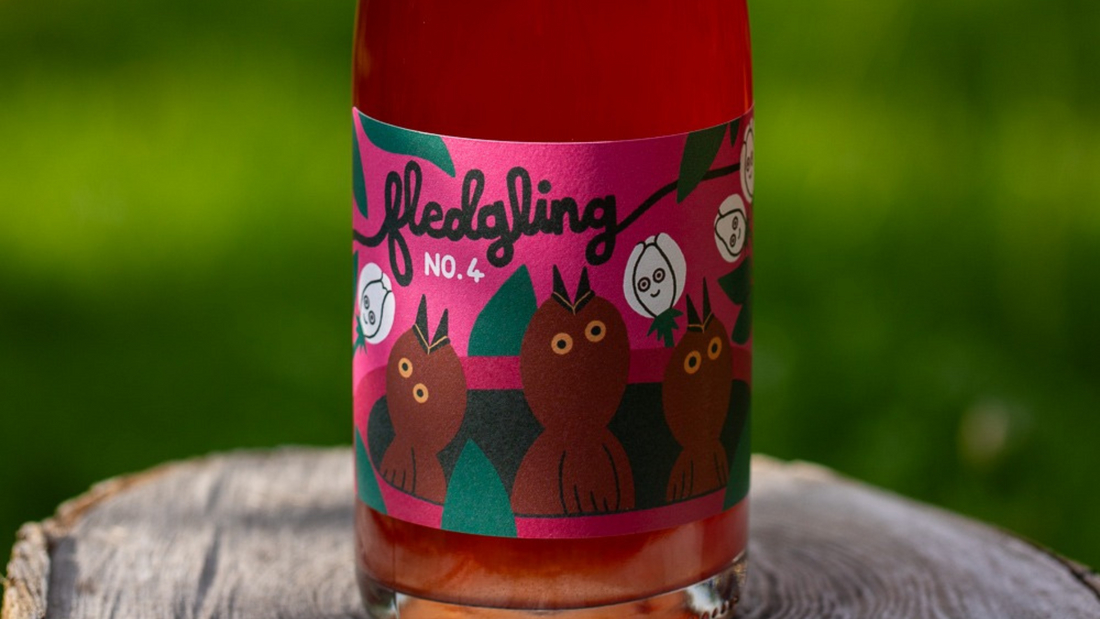 The new vintage of our Fledgling series is here!  
Fledgling No.4 cider is a single variety from the red-fleshed Redlove apple from the 2022 vintage. Red fruit and berry aromas bring a playful brightness to the palate and a zingy acidity to the finish.
We grow such small amount of this incredible apple that we're unable to make a pét-nat every year, but 2022 was an exceptional vintage that deserved to be made! Fledgling No.4 is the 4th in our Fledgling series, showcasing ciders made using the ancestral, or pét-nat (pétillant natural) method. This process involves bottling before the end of primary fermentation, allowing the cider to finish in the bottle itself.
We launched this gorgeous cider at Cider Salon Bristol last week and we're delighted to announce that it's now available on our webshop!
Shop now: bit.ly/FledglingNo4